When treatment ends, how do we prevent our traumatized children and families from relapsing? And how do we help our families recognize the early signs of relapse before they occur? There are many articles and books written on how to begin treatment through proper assessment and diagnostic tools. But surprisingly, in comparison, there is very little research or books on how to successfully graduate our clients from treatment and prevent relapse.
FST Red Flags Checklist
To address these challenges, the Family Systems Trauma (FST) model developed the FST Red Flags Checklist technique. This checklist is co-created by both the FST therapist and the family to initiate what are called "protective factors" to prevent relapse, solidify positive treatment gains, and to initiate call back check ins.
As Table 1 illustrates, the initiation of protective factors is accomplished through parts I, II, III, and IV of the red flags checklist:
Part I: Areas of the Playbook Not Followed. The areas within the trauma playbook at greatest risk for relapse are listed with next action steps to get back on track as quickly as possible.
Part II: Areas of Safety. Any reemergence of safety concerns (self-harm, running away, alcohol or drug use, aggression, etc.) and next action steps if these return.
Part III: Unhealthy Undercurrents or Trauma Symptoms Return. The return of any unhealthy undercurrents and trauma symptoms are listed. If any undercurrents or symptoms return, next action steps are pre-written to prevent relapse.
Part IV: First Callback Date. Before the family leaves the office or home session, both the FST therapist and parent(s) get out their calendar to confirm a first date and time (i.e., 30 days from now at 5 p.m.) in which the therapist proactively calls the parent to go over the red flags checklist together. This callback will happen again at day 60 and day 90.
The Part IV: Callback Date is of great importance. The reason is that your clients will not typically call if problems reemerge. If clients do call, it is often only after the problems have raged out of control and often too late. In addition, you are often onto new cases and too busy to check in. It then becomes a "no news must be good news scenario".
Therefore, the callbacks once every 30 days for the next 90 days is an X-Factor. This lifeline can prevent real problems from gaining traction and the reemergence of unhealthy undercurrents. The 90 days is used as a benchmark because research points to the fact that the first 90 days post termination presents is the highest risk for relapse.
Table 1: The FST Red Flags Checklist
Part I – Areas of the Wound Playbook Not Followed
Mom feels that she not doing her part (being consistent) and/or Tonya is not following her part of the playbook (respect and going to school) for 3 straight days
Steps to take if playbook not working for 3 straight day:
Mom will call a "check in" meeting with Tonya at the kitchen table to see what the barriers are and what needs to be done to get back on track
After the "check in" meeting, if not back on track, mom will call their FST Counselor
Part II – Areas of Safety: If Tonya ever again begins to exhibit one or more of the following safety areas
Spitting on Mom or Anyone
Showing aggression toward any person
Steps to take:
Mom and dad agree to immediately disable Tonya's iPhone for a minimum of 1 months
If the above happens a second time, iPhone penalty a minimum of 2 months
Call FST therapist to check in
Part III – Unhealthy Undercurrents or Trauma Symptoms Return
Mom starting to be inconsistent or use empty threats
A return of Tonya shutting herself in her room for days on end
Dad or Mom starting to feel resentful (beginning of bitterness) toward one another again
Mom and dad starting to disagree on parenting issues again
Tonya starting to lose interest again in outside activities and life in general
Steps to take:
Mom and dad will remind each other of what is missing in private and if corrections are not made within one week, they will call the FST therapist
Part IV –
Date for First Callback

_____________________
As illustrated in this case example, the specificity of when and how relapse can occur is critical to relapse prevention. These are the "protective factors" or what to do (with clarity of roles) should signs of relapse occur within the areas of the trauma playbook, areas, or safety, and unhealthy undercurrents.
In Tonya's case example, the protective factors were the steps to take in Parts I, II, and III. These included "check in" meetings to regroup if Tonya fails to show respect or refuse to go to school for three straight days. Pre-determined consequences that included the loss of Tonya's iPhone for any return of the safety issues of aggression. And how the parents need to encourage and remind each other to get back on track should old and unhealthy undercurrents return such as resentment, inconsistency, empty threats, or disagreement in parenting. In addition, it was clarified when and under what circumstances should the parents call the FST therapist for a "tune up session". This means one or two sessions to get back on track but not a return to full blown therapy. This Red Flags Checklist was co-created with Tonya's family and FST therapist together so that the family would take ownership of the relapse prevention plan.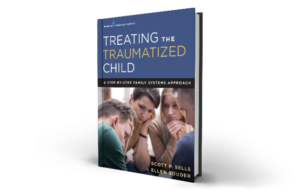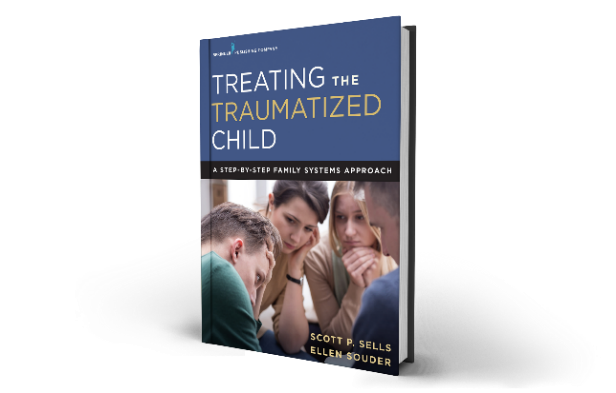 See chapters 12 and 13 of Treating the Traumatized Child: A Step-by-Step Family Systems Approach for a detailed outline of the steps needed to successfully create and execute a Red Flags Checklist for your complex trauma cases.
Conclusion
This pre-written and typed up red flags checklist along with call backs is not typically done in traditional mental health treatment. Instead, it is a general open door to return to treatment if the client thinks it is needed. This is a critical tactical error in trauma treatment and a primary reason why our children and family's relapse.
There is an old saying, "It's not how you start, but how you finish". And for trauma treatment to be successful it must not only begin properly, but it must end properly as well. We want a "stickiness factor" with the new tools and changes we help initiate in treatment. And this stickiness can only happen with clear prevention and pre-determined and typed up protective factors that can counteract the first signs of relapse before they take hold. The FST Red Flags Checklist technique give the family these tools.
A Success Path to Become a Family Trauma Expert
If you want to learn how to use this technique and others in the FST Model, join the waitlist for our next FST Digital Advanced Training Course. Brief 20-minute course module videos will demonstrate the application of these techniques with real case studies as well as workbook handouts that you will use to achieve immediate results the next day at work.
About the Author
Scott P. Sells, Ph.D., MSW, LCSW, LMFT, is the author of three books, Treating the Tough Adolescent: A Family-Based, Step-by-Step Guide (1998), Parenting Your Out-of-Control Teenager: 7 Steps to Reestablish Authority and Reclaim Love (2001), and Treating the Traumatized Child: A Step-by-Step Family Systems Approach (2017). He can be contacted at spsells@familytrauma.com or through LinkedIn and Facebook.