It Takes a Village to Raise a Child
It takes a village to raise a child is an old African proverb. It means that a child needs both the immediate and extended family to overcome adverse experiences like trauma and to grow up in a safe and secure environment.
Unfortunately, traditional trauma treatment often only includes the individual child. And if the family is involved, it is only those members of the immediate household living under the same roof.
The extended family of friends, ex-spouses, relatives, or institutions (schools, probation officers, child protective service workers, etc.) are rarely engaged or actively involved. And if they are, their roles and function are not well defined. Therefore, the key questions are: "Why does this happen?" and "How do we overcome this problem?" We use the term "village" interchangeably with the term extended family.
Why a Lack of Extended Family (Village) Involvement?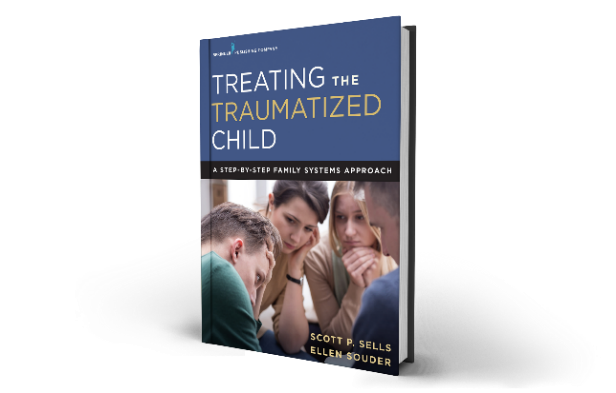 Using the FST| Family Systems Trauma Model, we examine the top two reasons why there is a currently such a lack of extended family involvement in mental health treatment:
#1- The Fear Factor
Therapists will often state, "Family therapy with just the immediate family scares me to death so if you add the complexity of the extended family, I am really overwhelmed."
Therapists use treatment modalities that they are comfortable with and have received training in. Personally, in graduate school, all my training from my professors and field instructors involved individual treatment and case management. There was little to no formal family therapy training. As a result, all my cases received individual therapy, until I sought out post-graduate family therapy training. Early in my career, it was the fear factor of failing and lack of family therapy tools that kept me from treating the entire traumatized family and its village. Over the last 32 years of my career, I have seen this same fear factor and lack of family therapy training prevent other trauma specialists from actively involving the extended family.
#2-No Step-by-Step Tools and Clarity of Roles
There is a lack of step-by-step tools once the extended family is engaged and answers to the "now what?" question. I have a room full of six or more people that include relatives, neighbors, friends, or institutions. NOW WHAT? What do I do with all these people and what exactly are their roles in helping the immediate family?
Models like Wraparound are great at providing steps and principles to organize the extended family but short on providing clear next steps once everyone is assembled.
For example, what exactly is the grandparent's role if the child is violent or aggressive with their daughter (the single parent mom)? Do they come over to the house? Do they call the police and if so when and under what circumstances? Or do they do something else?
FST Village Playbook
Within the FST Model, we use what are called, FST Village Playbooks to clarify everyone's roles in writing within a who? what? when? where? and how? framework. Pre-determining a plan of action in writing is a must have especially with so many people involved. Imagine what would happen if the quarterback football team and the entire offensive line lacked a written playbook of who does what and when before the game. The result would be utter chaos. This is exactly what the village of extended families experience without a written playbook with clarity of roles.
In a case example, a family therapist, asked me to consult with her stuck case. She had been treating the family for over a year. The 15-year-old child, Leon, was involved in both the juvenile justice system for stealing a car and CPS (child protective services) because he was currently living in a home without utilities or a bed. If these matters were not resolved immediately, Leon and his four younger brothers and sisters would be removed and placed in temporary foster care.
The mother, Mary, was clinically depressed and unable to look for employment and her boyfriend was also unemployed.
As a result of these identified problems, I recommended that we involve the village of the local pastor, biological dad, Mary's boyfriend, the CPS Worker, the Therapist, and the Juvenile Probation officer in a town meeting format. This format had the goal of focusing on solutions in the here and now (get the utilities on) instead of a therapeutic session that was more psychological.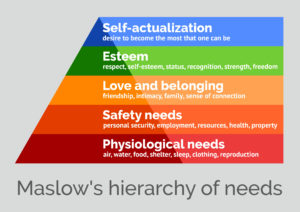 In other words, before any type of psychological counseling could be successful, as Figure 1 illustrates using Maslow's Hierarchy of Needs, the physiological needs of food, clothing, and shelter had to be addressed first. This is a primary reason why this case had been chronically stuck. The family therapist was: (1) conducting therapy for over a year with just Leon and/or mom. There was no village or extended family involvement; (2) There was psychological counseling around mom's depression and Leon's acting out behaviors, but no interventions around basic needs, and (4) there was no pre-written FST Village Playbook to outline a clarity of roles in helping the family address these unmet basic needs.
Conclusion
The FST Village Playbook ignited the fire needed to mobilize the village, not only to secure the utilities required, but also a bed for Leon to sleep on. In turn, the risk for CPS removal was decreased, and the mother's depression got remarkably better because she finally had the support that was both clear and measurable with accountability.
Leon, in turn, started performing well in school and attending his juvenile probation community service obligations. Without the extended family and the playbook, it is unlikely that Leon's family would get unstuck and move forward.
---
About the author
Scott P. Sells, Ph.D., MSW, LCSW, LMFT, is the author of three books, Treating the Tough Adolescent: A Family-Based, Step-by-Step Guide (1998), Parenting Your Out-of-Control Teenager: 7 Steps to Reestablish Authority and Reclaim Love (2001), and Treating the Traumatized Child: A Step-by-Step Family Systems Approach (2017). He can be contacted at spsells@familytrauma.com or through LinkedIn and Facebook.